BEST OF
OUR 8 BEST LIQUID EYELINERS
IN MATTE & METALLIC FINISHES
If sleek and fine is your thing, then liquid liner is your game. The best way to create those cool cat eyes and wings, liquid liner is known for adding fierce definition to your lids. Truth: it can be a bit tricky to master at first, but once you nail the technique—look out! They won't be able to take their eyes off yours. To help you nail your next eyeliner look, we've rounded up our 8 best liquid liners, from Hyper Easy Liquid Eyeliner to Tattoostudio Liquid Ink Eyeliner.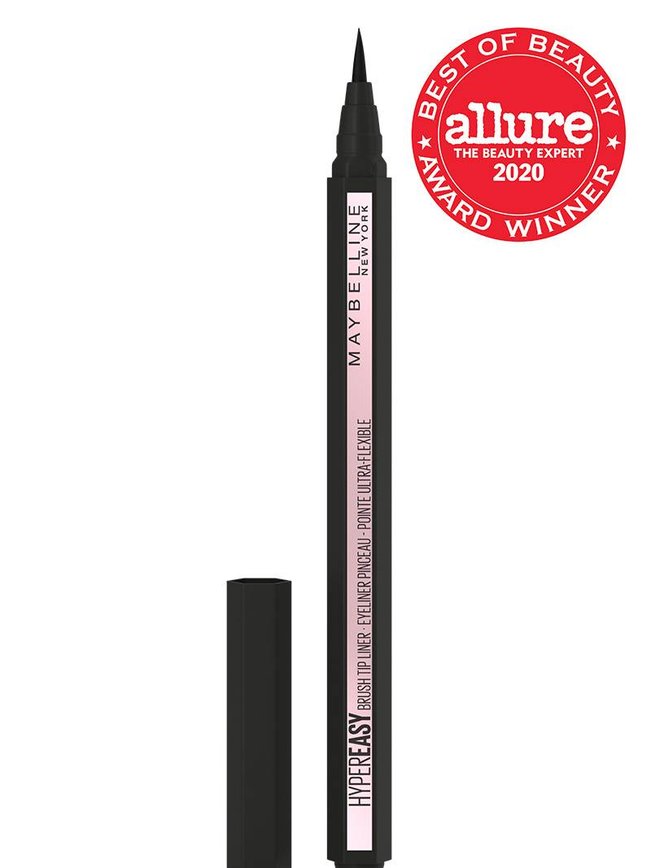 BEST LIQUID EYELINER FOR BEGINNERS: HYPER EASY LIQUID EYELINER
Dubbed the Best Liquid Eyeliner of 2020 in Allure's Best of Beauty Awards, this liner goes on hyper easy. Glide on pitch black color to the shape of your eye—no slips, skips or gaps. This liquid eyeliner lasts up to 24 hours (and doesn't smudge) so you can skip the struggle and focus on the fun. Its revolutionary flex tip brush and custom hexagonal grip gives optimal control and easy, stable application making it the perfect liner for makeup novices!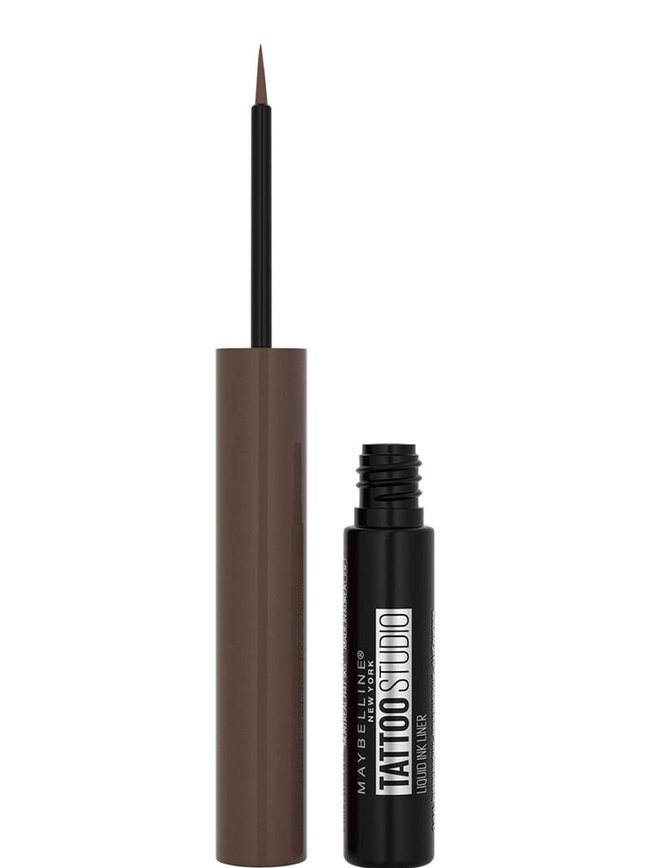 BEST LONG-LASTING LIQUID EYELINER: TATTOOSTUDIO LIQUID INK EYELINER
You won't sweat a moment with this high-impact, semi-permanent liquid ink liner. Fade, smudge and sweat-resistant, eyeliner color glides on in one quick stroke. Your go-to for the perfect wing, get precise definition and intense pigment for up to 36 long hours. So long, raccoon eyes. Hello, fabulous.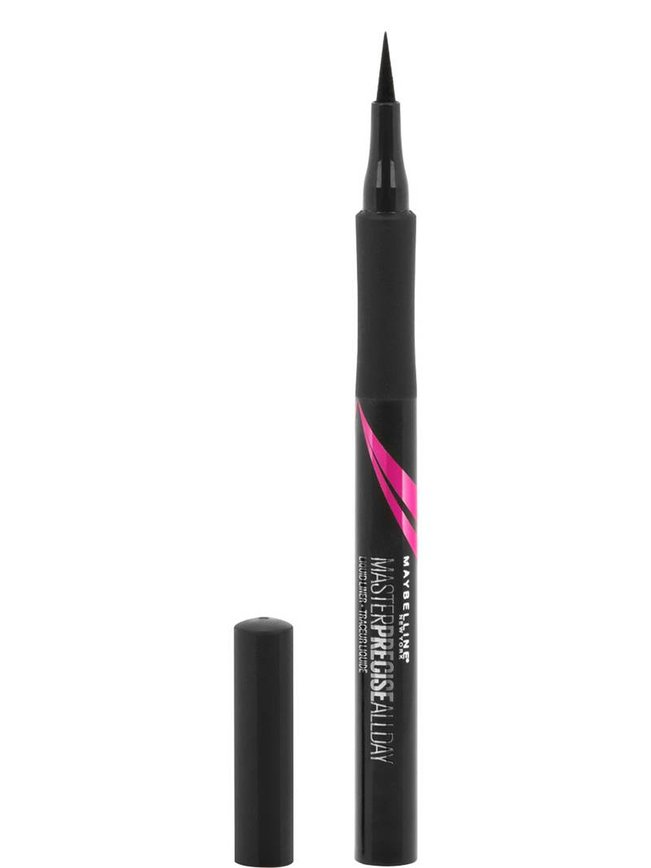 BEST AWARD-WINNING LIQUID EYELINER: MASTER PRECISE ALL DAY LIQUID EYELINER
Another Allure Best of Beauty Award Winner, get the most precise, most defined line from this all-day liner. Weather? Water? No worries. It's waterproof and smudge-proof. One stroke of the ultra-fine tip is all you need. Too easy? Nope, it's just how we do. Available in a matte black and shiny black finish.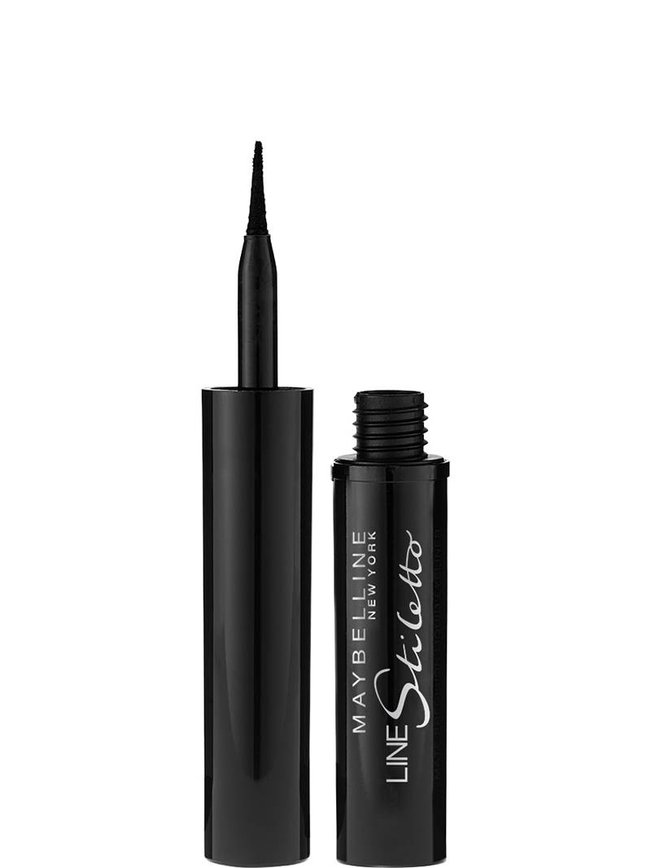 BEST PRECISION LIQUID EYELINER: LINE STILETTO ULTIMATE PRECISION LIQUID EYELINER
For rich color consider this the jackpot. Get the blackest of black lines as sleek as a stiletto with Line Stiletto's flexible felt-tip. Color glides on with super-precise control and lasts all day. The skinny: this one's a sure bet.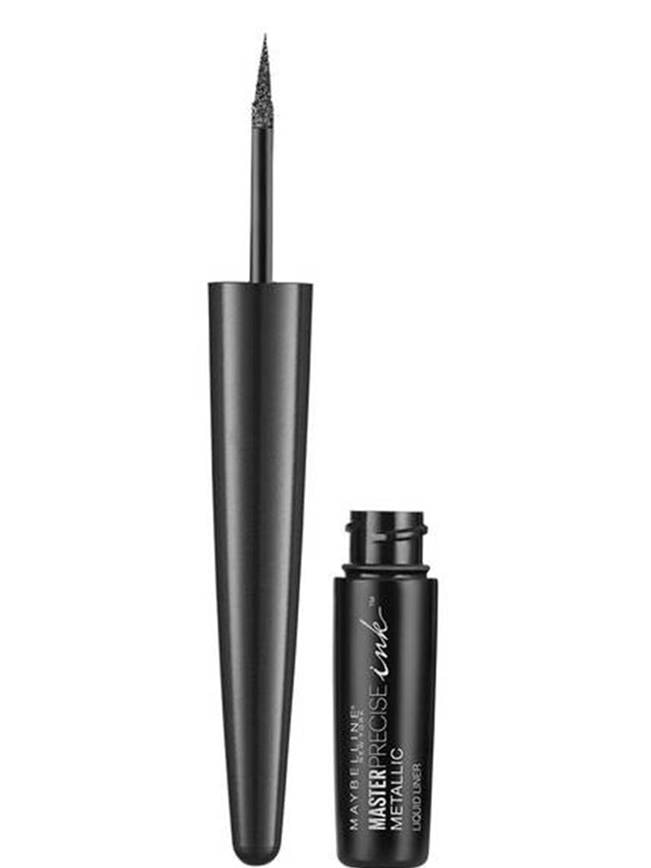 BEST METALLIC LIQUID EYELINER: MASTER PRECISE INK METALLIC LIQUID EYELINER
Talk about heavy metal. Our metallic liner turns up the volume, inking your eyes with reflective colors ranging from Solar Gold to Cosmic Purple to Black Comet. Giving you 24 hours of intensity, it's also waterproof and smudge-proof. Go bold and look brilliant.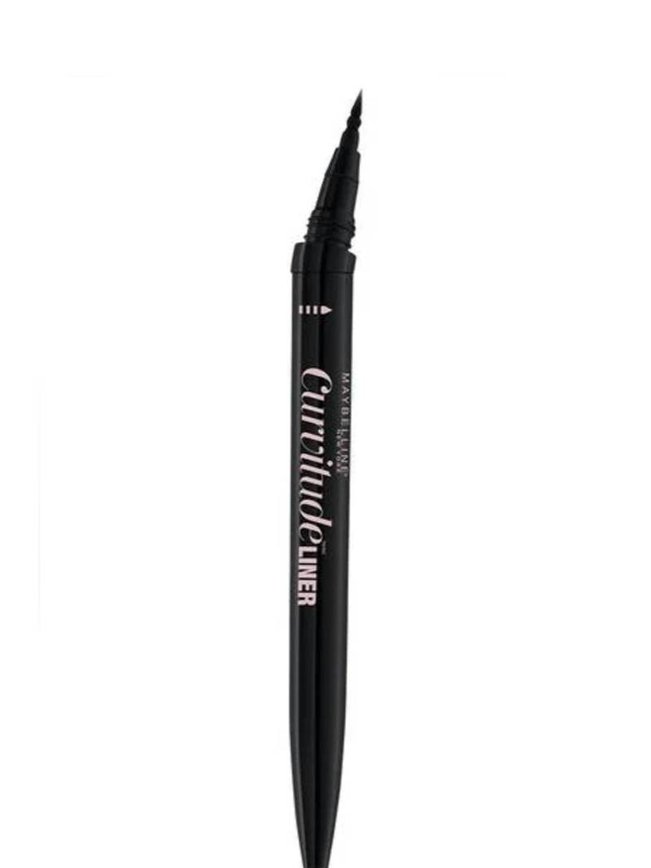 BEST LIQUID EYELINER FOR A REFINED EYE LOOK: CURVITUDE EYELINER
Curves ahead. Our first angled liquid liner, Curvitude literally hugs your lash line, filling in between lashes so you have a fuller, more lush look. Just hold it like a pen and let it work its magic. Ta-dah!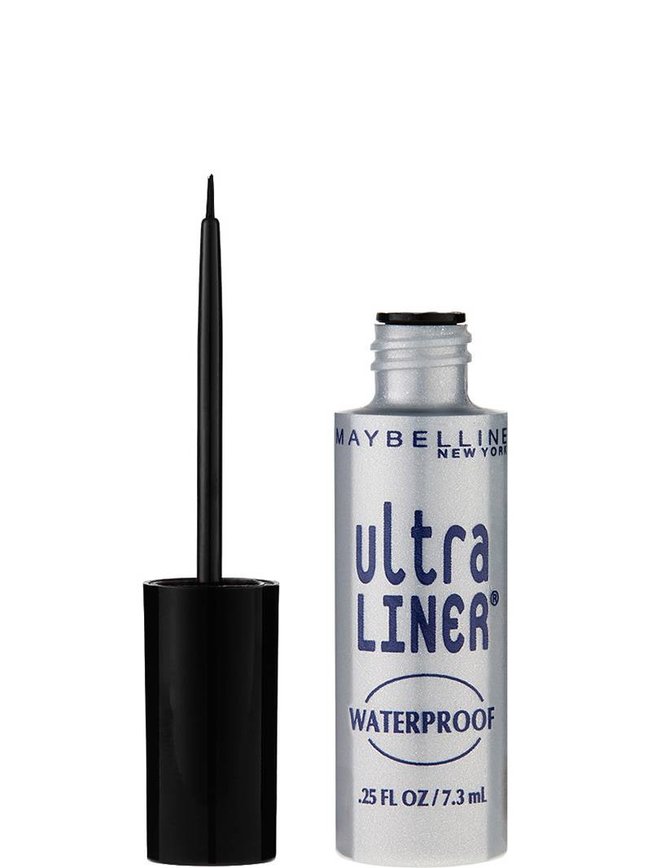 BEST SMUDGE-PROOF LIQUID EYELINER: ULTRA LINER WATERPROOF LIQUID EYELINER
You're going to take a shine to this liner. Delivering gorgeous, glossy color, this liquid formula comes with a precision brush for the perfect line every time. Plus, it's waterproof, so sweat, tears and rain don't have a thing on you. Boom.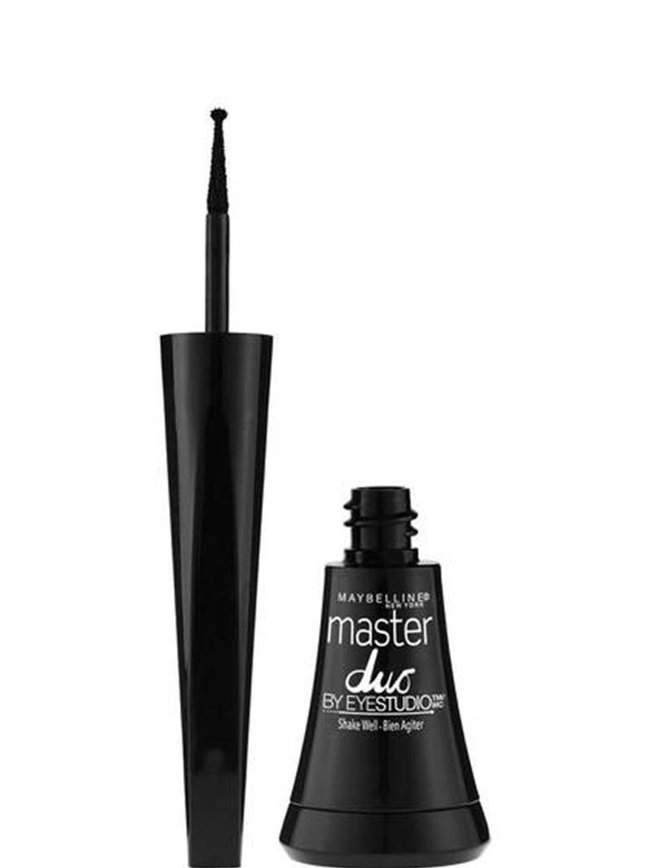 BEST GRAPHIC LINE LIQUID EYELINER: MASTER PRECISE 2-IN-1 GLOSSY LIQUID EYELINER
Double your benefits. This 2-in-1 tool draws a thick or thin glossy line with a quick 90° turn of the cap. Whether you want drama or something more sophisticated, it's no problem. No wonder it's called the Master. Bow down.
HOW DO I APPLY LIQUID EYELINER PERFECTLY?
Newbies, take note: a little practice in the mirror is needed in order to get comfortable. Pencil eyeliner is nice and smudgy—but liquid eyeliner is all about clean, swooping lines, and only professional calligraphers get it right on the first go. Make sure you have lots of damp q-tips on hand to fix any mistakes as you go.
There's no one way to apply liquid eyeliner. Some people draw a thick line and then go in after with a damp q-tip to perfect it—good, pro-approved technique that only works if you don't already have on eyeshadow. If you're applying eyeliner after applying eyeshadow, start by tracing a thin, smooth line in one stroke from the inner corners of eye to the outer corners. Keep the line thin and as close to the lash line as possible, so no skin shows between the lashes and the liner. You can always go in and add thickness and extra touches like swoops at the corners of eyes later.
A good rule is to always keep your elbow of the arm you're applying it with steady and propped on a surface. This will ensure a smooth, clean line.
1/3

HOW TO APPLY EYELINER

Step 1. Draw along the upper lash line starting at the inner corner of the eye.

2/3

HOW TO APPLY EYELINER

Step 2. Extend the winged line up and out.

3/3

HOW TO APPLY EYELINER

Step 3. Let the formula dry for about 20 seconds for intense black eyeliner color that lasts for up to 24 hours.
WHAT TO LOOK FOR IN A GOOD LIQUID EYELINER
When looking for a liquid eyeliner, remember the rule of 3's: Texture. Applicator. Intensity. Find a texture suited to your skill set and look. Cream liners dry slower than liquid liners and are great for cat eyes; liquid liners give you sharper lines and are great for graphic creations.
Applicators vary from liner to liner. What's best is a personal choice, but a felt tip pen applicator gives you the most control, making it easiest for beginners. As for intensity, you'll usually get the most from a bold liquid liner. Just look for a liner with rich pigment to make your look pop!
IS IT OKAY TO PUT LIQUID LINER ON YOUR WATERLINE?
Liquid liner isn't intended to be used on your waterline, but it's fabulous on your lash line. When lining your waterline, stick to pencil liners like our Tattoostudio Sharpenable Gel Pencil Eyeliner.
IS GEL EYELINER BETTER THAN LIQUID?
When it comes to gel vs. liquid, it's not a matter of one being better than the other; It's all about your comfort level. Gel tends to be better for beginners when it comes to drawing wings since it's much easier to correct mistakes with it. This is because gel doesn't set as fast as liquid liner. That said, liquid liner is the ideal choice for dramatic looks like cat eyes and wings, because it goes on smoother and gives you a more precise line.
IS IT BETTER TO USE LIQUID EYELINER OR PENCIL EYELINER?
Liquid eyeliner creates elegant, dramatic lines—and lasts a bit longer than their smudgier pencil eyeliner counterparts. Whether you want to just subtly define the lash line or go for a killer cat eye, the beauty of this formula is that it's inherently crisp and chic-looking, even if the rest of your look is casual. Another upside: it's super-long lasting and smudge proof by nature. An excellent option for a night out on the town.
HOW DO I CHOOSE THE RIGHT LIQUID EYELINER SHADE?
When choosing colors, we say dealers choice! Basic black or brown is always a safe, chic bet—but liquid liner was made for some wild color experimentation too. Purple, blue, green, red, white—we love them all! And you can try them on now with our Virtual Try On tool.